Libraries are becoming more connected. Applications also are known as apps are driving this connectivity even more. They are everywhere: in our phones and computers. Apps are handy for everyday life from using social media to having an entire library catalogue in our pockets! In lab 3 for Intro to Multimedia, I investigated the ways libraries use apps for their services to patrons. They use them in lots of ways.
History and Overview of apps
According to the Guardian, "apps emerged from the early PDAs…Shake eventually to the first Apple app store with 500 applications." Apps and smartphones developed through three phases:
1. Telephony
2. Gaming and Utilities
3. Integrating with home screen
Developers try to maximise the app's effectiveness without attracting attention. Developers referred the apps as a "card"- ability to carry what we see like Facebook, across devices. Reveals the intelligent aggregation within the apps. Eventually, apps could be replaced by brands for customers. With the "Multi-screen", a single involvement through an internet terminal makes connectivity a seem-less experience.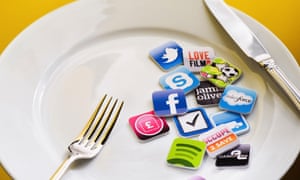 Apps explained by Common Craft:
In the video, users have been using apps for years. Apps began as a simple computer program and continuously evolving. Apps change your computers into your studios or job. Some of these apps can be bought and require no internet, i.e. Microsoft Word.
Libraries and Applications:
Librarians and their institutions love apps. Applications foster innovation, creativity, active participation and collaboration. They're user-friendly, encourages learners to explore and discover. Topics in the apps cover from Shakespeare to content creation. Apps are used by librarians for different reasons. There are apps for e-readers, multi-taskers to the news on their phone.
American Association for School Libraries
Library Science List for librarians
Top apps for librarians and teachers from Pinterest:
1. Tips to use certain technology
2. Library theme posters
3. Memes and
4. Top ten genre books.
Some examples of a library app:
Winnipeg Public Library
Library of Congress
Penn Libraries Health Sciences
Prospect High School

Intro to Multimedia Lab 4 Questions and Answers
1. What is the app you've chosen, what is it used for, and why did you choose it?
I have chosen the BARD app. It is an application to allow blind people to listen and feel the text in brail. Plus, help those find an accessible library.
2. Could you find any libraries using the app? If yes- What is the name of the library using that app, and what type of library is it? (Public, academic, school, special). If no- Describe what type of library could use this app and why it would be relevant for your chosen library type. A public library can use the app. Out of principle for being open and accessible for all patrons.
3. In your opinion, is this app a useful one for libraries, and why or why not?
Yes, if the libraries have an account to use the app. But it is useless if one doesn't have an existing one.